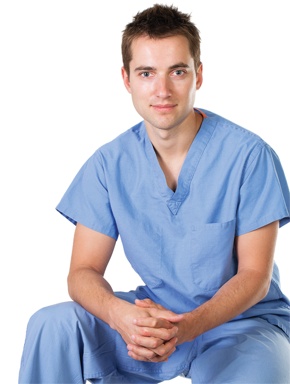 Dr. Alexander Antipov is devoting his career to providing world-class healthful facial reconstruction. In his Roseville office, he offers the most advanced techniques and surgical equipment for dental implant and corrective jaw surgeries; wisdom tooth removal and other oral and facial procedures.
Patients receive the highest in personal care and attention.
"I take pride in the fact that my dentist friends throughout California send me their most challenging cases," said Dr. Antipov. "Every patient is special to me because everybody deserves a beautiful smile."
Dr. Antipov completed a four-year surgical and anesthesia training at the prestigious Montefiorte Medical Center/Albert Einstein College of Medicine in New York after receiving his D.D.S. degree from Loma Linda University School of Dentistry Southern California.
His surgical staff is highly-trained and offers expert care before, during and after oral and maxillofacial surgery. They are friendly, talented and devoted professionals, committed to their patients.
He is an in-network provider for most insurance plans. His administrative staff is well-versed in health insurance policies and will happily help answer your questions or help you resolve any issues.
Dr. Antipov knows how personal and important these procedures are to every patient. He and his staff take special pride in providing the highest quality surgical skills and the most sensitive patient care.