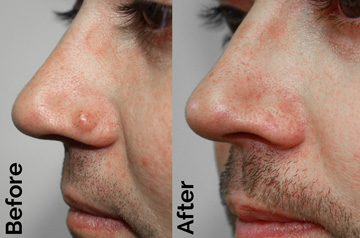 Enhancing a patient's outward facial appearance, while at the same time strengthening the function of the jaws, eyelids, nose, mouth or skin, requires a skilled surgeon with special knowledge. Oral and Maxillofacial surgeons are uniquely qualified to perform these procedures because they have undergone a combination of intense dental and cosmetic education, and specialty surgical training. Like expert musical conductors, these surgeons focus on creating a perfect harmony, in this case, between aesthetic appeal and practical purpose.
Today, many facial cosmetic procedures are minimally invasive and can be performed in an office setting using local and/or intravenous anesthesia. Some procedures may require use of an outpatient, or a same-day surgery center or hospital. The following are some of the procedures available.
Cheekbone implants
Chin surgery
Ear surgery
Eyelid surgery
Facelift
Facial and neck liposuction
Forehead and brow lifts
Lip enhancement
Nasal reconstruction
Skin treatments
Botox® injections
Chemical peel
Dermabrasion
Laser treatment
Injectable fillers (Restylane®, Collagen, etc.)
Cosmetic Surgery by Dr. Antipov
If you've ever thought about cosmetic surgery, Dr. Antipov can address all of your questions. He is an international expert in cosmetic surgery, with experience in improving aspects of facial aging, including face-and neck lifts and many other procedures, including all of those listed above.