Corrective Jaw Surgery Complete Face Makeover
1 Apr 2017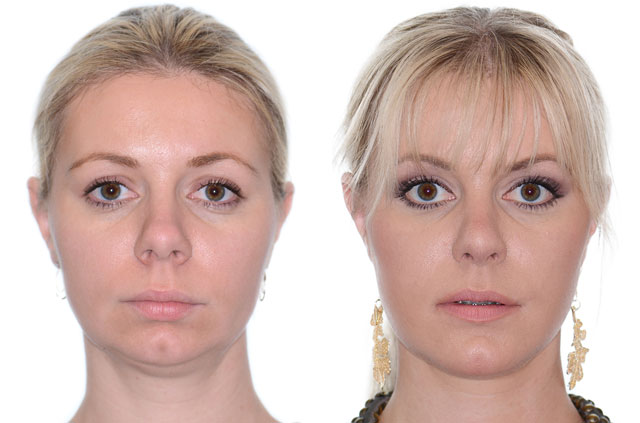 Primary Diagnoses
Patient with severe maxillary asymmetry, mandibular (lower jaw) length is short and chin is short chin deviation, nasal deviation, nasal base is wide. Patient with mandibular deficiency class II malocclusion.
Orthognathic surgical treatment
Maxillary Le Fort I osteotomy, 3-piece advancement
Mandibular bilateral sagital split osteotomy
Bone grafting to maxilla and mandible
Orthognathic Surgery Results: complete face makeover
Upper Jaw Forward and Down
Upper Jaw Forward
Chin Lengthening
Rhinoplasty with nasal base reduction
Fat transfer from inner thigh for cheek augmentation, nasolabial folds, and lower eyelids.