Face Touch Up App Creation
30 Jun 2015
Dr. Antipov ordered special smartphone app "Face Touch Up" for self face reconstruction surgery planning. This is innovative technology allowing patients planning their orthognathic surgery on the fly and themselfes.
Please, follow up our blog, when it will be released on iTunes and Google Play.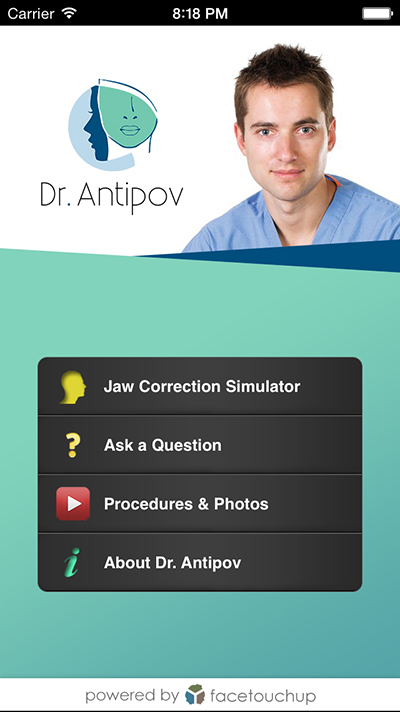 App Home Page Screenshot.
This app allows you to see your future surgery results on your own photos. Virtual Plastic (or Orthognathic) Surgery simulator helps you to see your potential, before you see a doctor.
Status of this order is in progress…